Bengali-style chicken liver curry
Bengali cuisine is known for its rich and flavorful curries. Here's a recipe for
Bengali-style chicken liver curry, also known as "Meter torkaari" in Bengali:
Ingredients:
500g chicken livers, cleaned and trimmed
2 onions, finely chopped
1 big or 2 small tomatoes, chopped
2-3 green chilies, slit
1 teaspoon ginger paste
1 teaspoon garlic paste
1 teaspoon turmeric powder
1 teaspoon red chili powder (adjust to taste)
2 teaspoon freshly ground cumin powder
2 teaspoon freshly ground coriander powder
2 teaspoon freshly ground garam masala
1/4 cup mustard oil (traditional, but you can use any cooking oil)
Salt to taste
Sugar ½ teaspoon
1 teaspoon ghee or clarified butter
1 or 2 Bay Leaf
For garam masala:
2 Clove
1-inch Cinnamon Stick
4 Green Cardamom
1 Black Cardamom
2 Strands Javitri
Instructions:
Prepare the Chicken Livers:

Clean the chicken livers by removing any connective tissues or membranes. Rinse them under cold water and pat them dry with paper towels.
Cut the livers into bite-sized pieces if desired.

Make the Marinade:

In a bowl, combine some freshly ground cumin seeds and coriander seeds powder ( 1 teaspoon each ). Freshly ground cumin has a more intense and complex flavor in comparison to pre-ground cumin.
Add some salt and ½ teaspoon turmeric powder according to the amount of chicken livers you have taken.
1 tablespoon oil
Mix all the spices with oil

Marinating:

Place the cleaned and trimmed chicken livers into that bowl.
massage the marinade into the livers gently, ensuring they are fully coated.
marinate them for at least ½ an hour.

For Potato:
Peel the skin and cut potatoes into small pieces. Small cubes work best .
Cooking:
1) Heat 1 tablespoon mustard oil in a pan until it starts smoking. Turn off the heat and let it cool slightly. This step helps in reducing the strong flavor of mustard oil. Once cooled a bit, turn the heat back on to medium.
2) Add the spices coated chicken liver pieces into the hot oil, fry them until they turn slightly brown. This step is needed to suppress the raw smell of chicken Liver.
3) In another pan add the excess oil and let it be smoking hot.
First, fry the potato cubes then add the ginger paste and garlic paste. Sauté for a minute until the raw smell disappears.
4) Add the chopped tomatoes, (you can make them into a paste if you want).
5) Add turmeric powder, red chili powder, cumin powder, and coriander powder. Cook the masala until the oil starts separating from it. Stir occasionally to prevent burning.
6) Add some hot water according to your preference.
7) add the fried chicken livers to the masala. Stir well to coat the livers with the masala.
8) Cook for about 5-7 minutes until the livers start to change color.
9) Add the green chilies and salt. Mix well.
10) Lower the heat, cover the pan, and let the livers cook for another 10-15 minutes. Stir occasionally to ensure even cooking and to prevent sticking to the bottom of the pan.
11) Once the livers are cooked and tender, sprinkle garam masala and ghee over them and give it a gentle mix.
12) Serve the Bengali-style chicken liver curry hot with steamed rice or Indian bread (roti/naan).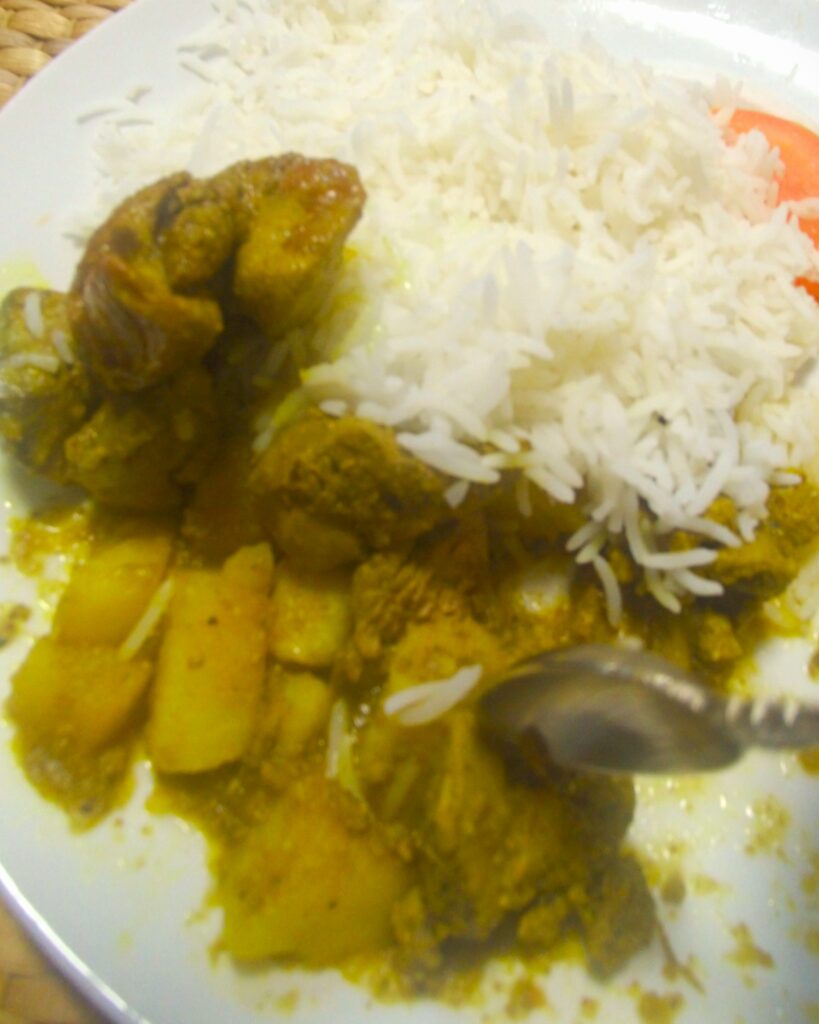 Remember that Bengali cuisine can vary from household to household, so you might find variations of this recipe. Adjust the spices and ingredients according to your preferences. Enjoy your delicious chicken liver curry with the rich flavors of Bengali cuisine!
recipe video –